Charvet Digital Media accompanies you from A to Z, from pre-sales studies, installation, to maintenance and on-site warranty directly or through our local partners, to ensure long term quality.
Easy and secured management system
Schedule and allocate messages to one iGirouette® or a group of iGirouette®.
Monitor iGirouette® through wired network or 3G.
Create events with associated content (text, logo, animation) and google Maps localization.
Send message in real time.
Manage mobile application content, to allow passersby to access information in regards to events and be guided to the desired location.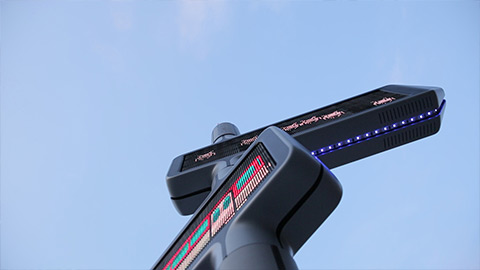 Easy installation and clever maintenance
iGirouette® is powered by 220V (250W)
Complete remote maintenance
Switch on and Switch off button inside mast
Arrows are nesting on mast, which allow rapid replacement.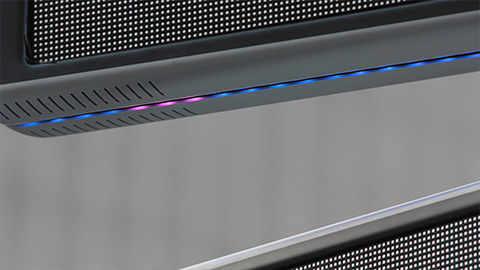 Practical information
Turnkey solutions including 1 mast and 2 double sided arrows
——-
Colored LED displays
Display size: 768 x 192 mm
4,096 colors
Color changing light field
——-
Thermoformed arrows
Shapely mast in extruded aluminum
Overall height: 3,741 mm
Diameter: 140 mm
Arrow size: 1,010 mm x 275 mm
First arrow is positioned at height of 2,565 mm
——-
Backlighted Masthead in unpolished Plexiglas
——-
EC mark
——-
Resistance to weather conditions
——-
iGirouette®, is a registered model, property of Charvet Industries SA. Patented technology.