News
iGirouette® arrives in Eure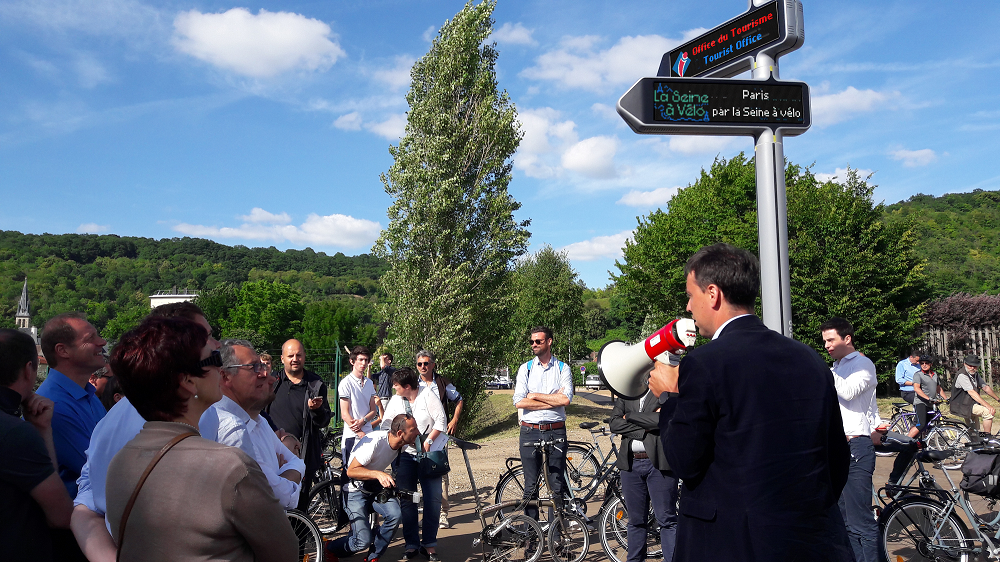 Two iGirouettes® have been installed in Eure, to launch the first section of the riverside bike path in Vernon called "La Seine à Vélo".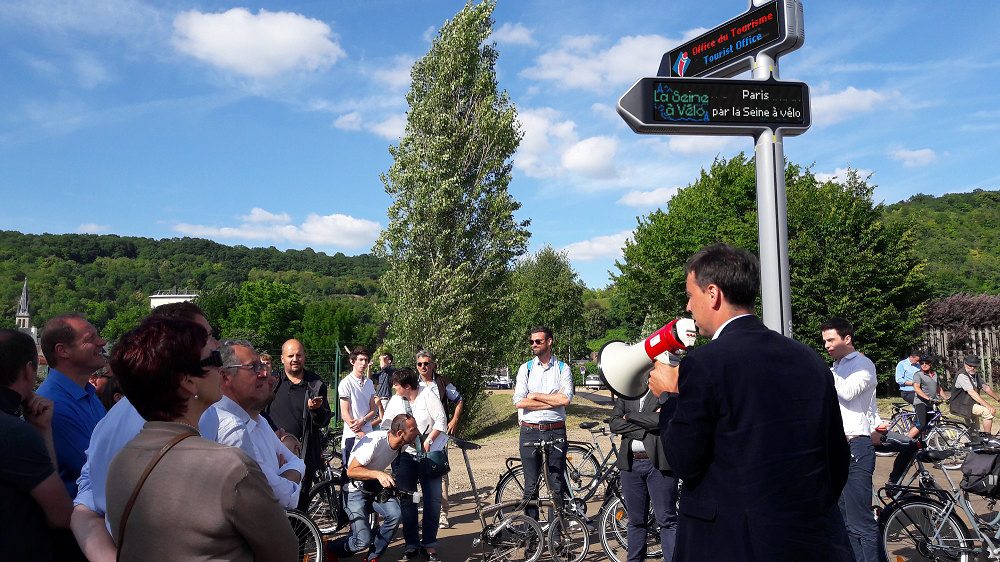 September 12th, 2018
Green, tourist-friendly and smart, the riverside bike path called "La Seine à vélo" will link Paris to the sea by 2020. A green route that will travel through the valley of the Impressionists and along the meandering River Seine all the way to the ocean.
There are several smart systems available on the route. E-trees, eco-counters and iGirouettes® have been installed to make this a 2.0 connected bike path. The equipment on the green route will provide users with practical and heritage information along the banks of the River Seine. The idea is to create France's first Smart Green Road, innovative and environmentally friendly.
In the press…