True Pulse of the City, iGirouette® accompanies people along their journey, showing the ways to points of interests, events and services. iGirouette® applications are infinite for every kind of places.
Now it's your turn, to write your street digital story!
Are you looking for a location, an event?
1. Download the App, accept geolocation and connect to iGirouette®.
2. Choose a category, for example, practical services, shops, bars, hotels, restaurants, live shows, city tour, conferences, next attraction close to me… Choose your destination – a color indicator will be provided – then click on "Follow".
3. Put your smartphone back in your pocket.
4. Once you approach, iGirouette® recognizes you, changes its color to your color, and displays the selected place, service or event. Then the arrow points towards your destination, indicating travel mode, time or distance.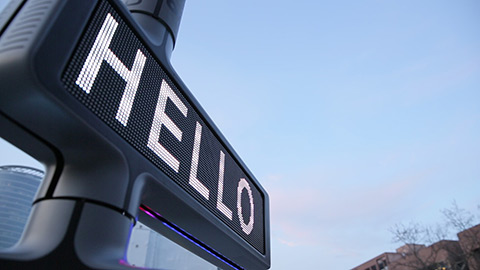 Passing by the iGirouette®, you are interested to know more about events displayed?
Thanks to the QR code on the mast, you can download the application. Connect, find your event details, then click on follow.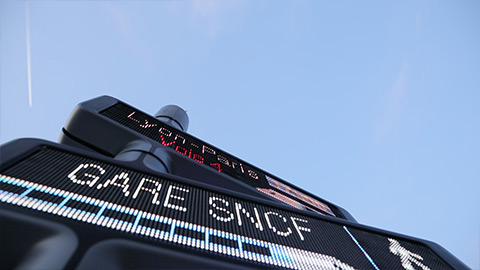 An open System for customized project
Do you want to develop specific uses, and connect iGirouette® to your information system?
We put at your disposal development and programming interface, for auto-monitoring and custom made project.